Meet the Clifton Dental Associates in Clifton, NJ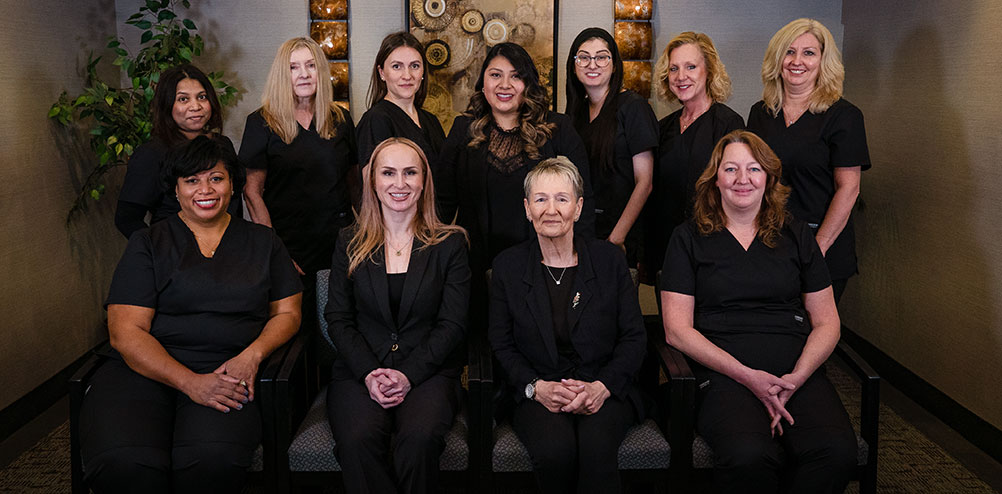 We recognize that all our patients are unique and deserve to receive dental care that reflects their individual needs. Our experienced and talented dental team is committed to working with you and your family to create a comfortable, stress-free, and rewarding dental experience every time you visit our practice.
We are pleased to welcome you and your family, and we look forward to working with you.
Whatever your dental problem, Clifton Dental Associates can be your solution for a lifetime! Call our Clifton, NJ dental office today!
---
Business Team
---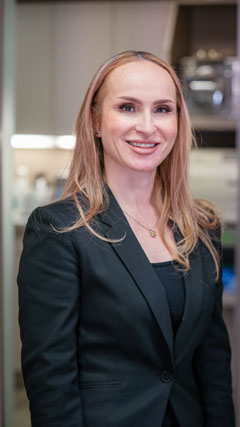 Lara
Practice Leader
Lara has been with Clifton Dental Associates since 2005. She is a graduate of California State University, Northridge with a BA in Psychology. She also obtained a Registered Dental Assistants licensure in her native California. Lara strives to assure our office provides each and every patient an individualized and memorable experience with a focus on care and concern to all of their dental needs. Ensuring that all of our patients receive an optimal dental experience.
Lara enjoys traveling and outdoor activities, watching classic movies, and spending time with family and friends.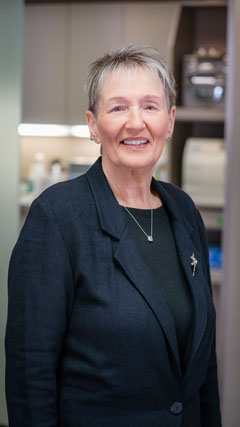 Lorraine
Front Office Coordinator
Lorraine is a native of Clifton and has been with the front office of Clifton Dental Associates for more than 20 years. She is a graduate of Pope Pius XII HS in Passaic, and a graduate of Sawyer Business School in Clifton. Her favorite part of working for Dr. Kayne and Dr. Tuckman is to see the satisfaction that patients get from the professionalism and expertise that both doctors share with all patients.
Lorraine loves spending time with friends, family, and coworkers.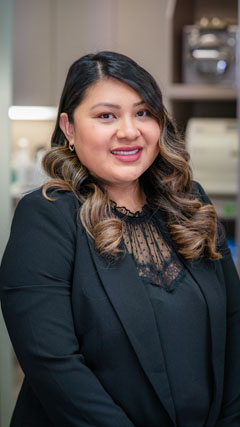 Jennifer
Front Office Coordinator
Jennifer is a graduate of Oakton College with a degree in Liberal Arts. She has been working in the dental industry for over 18 years and joined the team at Clifton Dental Associates in 2020. Her experience and love of dentistry inspires her everyday to help patients smile again with confidence.
On her time off she dedicates herself to her husband, three kids, and dog. She loves to travel and explore new places with her family or friends. Her style is always making time for everything while keeping a work life balance.
---
Clinical Team
---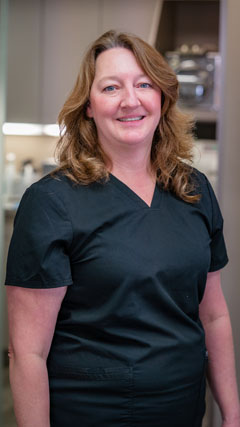 Linda F.
Dental Hygienist
I have spent the past 25 years—almost my entire career—at Clifton Dental Associates, caring for the health and well-being of our wonderful patients by providing gentle hygiene care. Our team sincerely cares about providing the level of treatment to make smiles beautiful and healthy. I love my job for many reasons, but especially because I get to meet and interact with so many people every day. Life is all about who you meet along the way and what you learn from it!
When I'm not working, my husband Bob and I love to explore different destinations, and eat and drink our way to new experiences in different cities and countries. I also love volunteering with cancer walks, blood donations, environmental cleanups, and helping out our local community.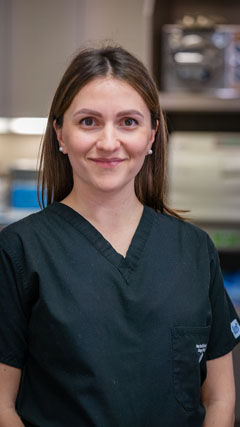 Valeria
Dental Hygienist
Valeria has been a Dental Hygienist since 2015. She received her Dental Hygiene degree from New York University College of Dentistry and her Bachelor's in Biology from California State University of Los Angeles. Valeria is very passionate about patient and dental hygiene. She insures the best care and personalize recommendations for each patient. Valeria performs dental prophylaxis, oral cancer screenings and periodontal treatment.
On her free time she loves to spend family time with her husband and daughter, hiking, and loves to travel.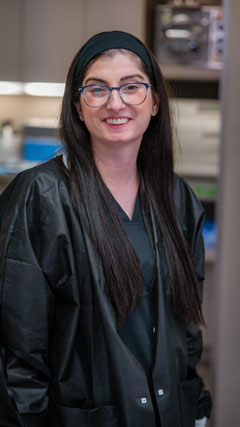 Mindy
Dental Hygienist
Mindy graduated with a degree in Dental Hygiene from NYU College of Dentistry. Her mission is to make her patients feel comfortable, and to help them achieve beautiful and healthy smiles. Her passion for oral health has enabled her to provide the utmost quality care for all of her patients. Mindy is proud to contribute towards the warm and professional environment that patients experience at Clifton Dental Associates.
In Mindy's free time, she enjoys swimming, hiking, and spending time with her loving husband, Nathaniel, and with her two boys, Aaron and Ezra.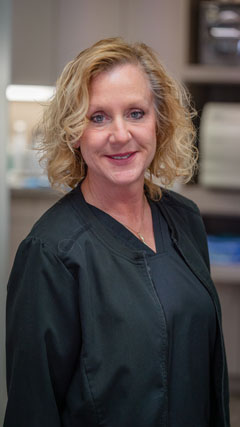 Linda C.
Dental Hygienist
Linda truly loves being a Dental Hygienist! And has been doing so for more than 30 years. She enjoys specializing in healthy mouths for the fearful and most hesitant patient.
Linda loves to travel. She is honored to be the mother of three and is a very dedicated baseball mom with college, high school, and club teams. She is also the proud mother of a new Temple University graduate.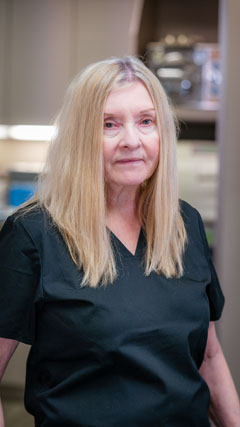 Zelda
Dental Assistant
Zelda has been a dental assistant for over 25 years. She has worked alongside Dr Tuckman for at least 20 years. She is licensed as as Registered Dental Assistant.
She enjoys spending time with her grandchildren, traveling and enjoying life simple pleasures. She resides locally.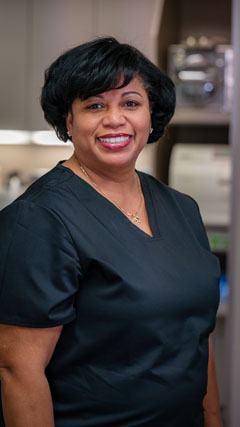 Cookie
Dental Assistant
Cookie has been working as a dental assistant for more than 20 years. She has worked alongside Dr. Kayne since 2004. She is an integral part of our team and treats every patient with love, care and concern. She enjoys seeing all of the new technology that has emerged over the years in the dental field.
Cookie grew up in Passaic and is the proud mother of two growing sons. She enjoys camping, traveling and spending quality time with family and friends.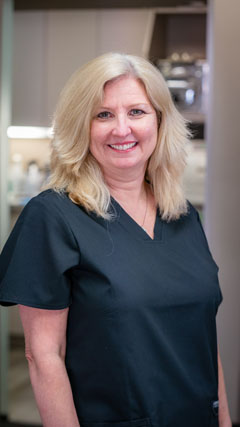 Marcie
Dental Assistant
Marcie has been working as a dental assistant at Clifton Dental Associates for more than 20 years. She works chairside with our in-office specialists as well as with both doctors Kayne and Tuckman.
Marcie loves spending time with her family and friends and she loves the New York Jets!!!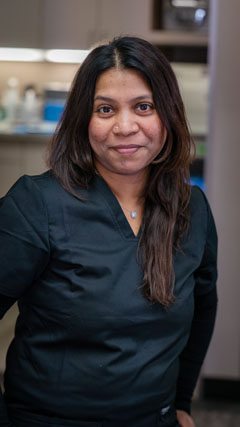 Rubin
Dental Assistant
Rubin is the newest member of our team. She has been a dental assistant for over 15 years and has been with Clifton Dental Associates since 2022. She enjoys being a dental assistant greeting new and old patients with happiness and loves learning new things every day.
She has two kids and they love to go out and explore new places together.