Dentures are prosthetic devices constructed to replace missing teeth, and which are supported by surrounding soft and hard tissues of the mouth. Dentures are removable and there are many different denture design possibilities which, at Clifton Dental Associates, are always customized precisely for each patient. Dentures can replace missing teeth on the mandibular arch (lower) or the maxillary arch (upper). There are many colloquial terms for dentures: dental plate, false teeth, choppers, falsies, and gnashers.
Because dentures are removable, and because of the arrival of time-tested techniques like dental implants that stabilize restorations, dentures have greatly diminished in popularity over the last decade. Most of our patients that have the anatomy and financial ability necessary for fixed restorations, either supported by natural teeth or implants like crowns, bridges, or implant supported dentures, typically choose them in lieu of the old-fashioned denture. Fixed restorations stay in place and do not have to be taken out at night. They feel more like natural teeth. Dentures, no matter how perfectly they are made, do move when the patient chews and need to be taken out at night.
For the purposes of description, below is a summary of the two general types of removable dentures that have traditionally been available to patients.
Removable partial dentures
Removable partial dentures are for patients who are missing some of their teeth on a particular arch. These dentures usually have clasps that attach to adjacent natural teeth to help to hold them in place. Sometimes, if necessary, some recontouring of your natural adjacent teeth is necessary to assure the best fit possible. These dentures are traditionally made with pink acrylic and a chrome cobalt metal substructure and clasps. They can also be made of acrylic with pink clasps in some cases. Often, when possible, patients who might wear partial dentures switch to fixed bridges, which feel more like your own teeth and stay in place all the time.
Complete dentures
Conversely, complete or full dentures are worn by patients who are missing all of the teeth in a single arch. For uppers, they usually cover the roof of the mouth to the soft palate for support. Lower full dentures have the tongue to contest with and thus, cannot be as supportive. They are typically horseshoe shaped. Typically they are made of pink acrylic and denture teeth. It has become common to use implants placed in strategic areas of the lower arch as a support for full dentures. This offers the patients much more stability.
Single Tooth Anesthesia™ (STA) Delivery System

The STA system makes local anesthesia delivery painless and efficient.
For more than 150 years, the dental syringe has been the standard instrument for administering local anesthesia, but it has been far from ideal. For patients, the sight of the dental syringe (and associated discomfort) often rivals the sound of the dental drill for creating anxiety. Add to that the residual numbness that makes it difficult to eat and talk afterwards, often forcing them to postpone business or social engagements, and it is evident why so many patients are less than enthusiastic about dental injections.
During the last century, most of the advances in dental local anesthesia were limited to the development of the anesthetics themselves until 1997, when Milestone Scientific, Inc. introduced The Wand®, the first computer-controlled local anesthetic delivery (C-CLAD) system.
Today, STA, the latest generation of that groundbreaking Wand technology, is now available, allowing dentists to administer traditional and newer, state-of-the-art injections more comfortably, more easily and more successfully than with the dental syringe. "Its major innovative feature is DPS [Dynamic Pressure Sensing] technology," says Eugene R. Casagrande, D.D.S., Director of International and Professional Relations for Milestone Scientific. "DPS inherent in the STA System allows, for the first time, continuous, real-time pressure-sensing feedback during the injection. The STA System assists in finding the optimal injection site to place the needle by offering audio and visual confirmation when administering an Intraligamentary Injection. It also maintains a consistent, controlled flow rate of anesthetic delivery below the patient's pain threshold, thereby eliminating gingival damage and bone resorption. The STA Intraligamentary Injection is significantly different than a traditional PDL injection performed with a traditional dental syringe or high-pressure syringe. The traditional PDL delivers a low volume of anesthetic under excessively high pressures. In contrast, STA delivers a larger volume under minimal pressure, providing a comfortable injection with profound anesthesia and longer duration. It can be used as a primary injection or anesthetize any maxillary or mandibular tooth without producing collateral numbness. DPS is unique; no other anesthetic delivery device has it." The STA also features the STA Wand Handpiece, which is ultra lightweight and ergonomically designed to provide superior tactile sense and needle control.
With STA, patients will appreciate that their dentist has gone above and beyond to make the most important and difficult part of the dental appointment to them, "the shot," as comfortable as possible.
Kavo DIAGNOdent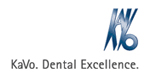 As more and more patients care about maintaining their healthy teeth and with the additional use of fluoride vitamins in the younger generations, cavity detection has taken on new approaches. Our practice is committed to purchasing any device which will enable our practice to be at the cutting edge of what dentistry can offer. DIAGNOdent aids in the detection of caries at the smallest level. It also helps to preserve tooth structure. We use it on an as-needed basis in our practice for the benefit of quality diagnosis of our patients' needs.